In honor of Pride Month, we'd love to share with you some of our favorite LGBTQA+ Friendly books in our library. These books are generally short and have simple concepts appropriate for kids under five. We read them all year long to expose our littles to different orientations, varying family structures, and the idea that everyone's identity is valued and respected. We're releasing our list of favorites as a small act of solidarity with those in our community who are underrepresented and often treated unfairly or poorly because of their identities.
We believe that representation matters. Children should see themselves and their families in the books that they read! Exposure is also important. So children from households without family members from the LGBTQA+ community can benefit from seeing how other people are both the same and different. The following books provide you and your little with those opportunities!
Our List of Seven Favorite LGBTQA+ Friendly Books for Tots:
Our Rainbow
By Little Bee Books
This board book is shaped like a waving LGBTQA+ flag. Each page explains the meaning behind a color included on the flag. The descriptions are brief, beautiful, and appropriate for young children. The illustrations vary in style on each layout, which adds depth and interest. The characters within the images are visually diverse from different races or ethnicities, abilities, ages, and family structures.
The Great Big Book of Families
By Mary Hoffman
This picture book discusses all different types of families and how they may be the same or different from your little's family. One of the many ways they highlight differences is family structure and they explicitly discuss families that may have two moms or two dads! The book doesn't discuss LGBTQA+ themes further, but it is great to see these families represented and have the chance to expose children who are not in LGBTQA+ families to these different structures in a casual way.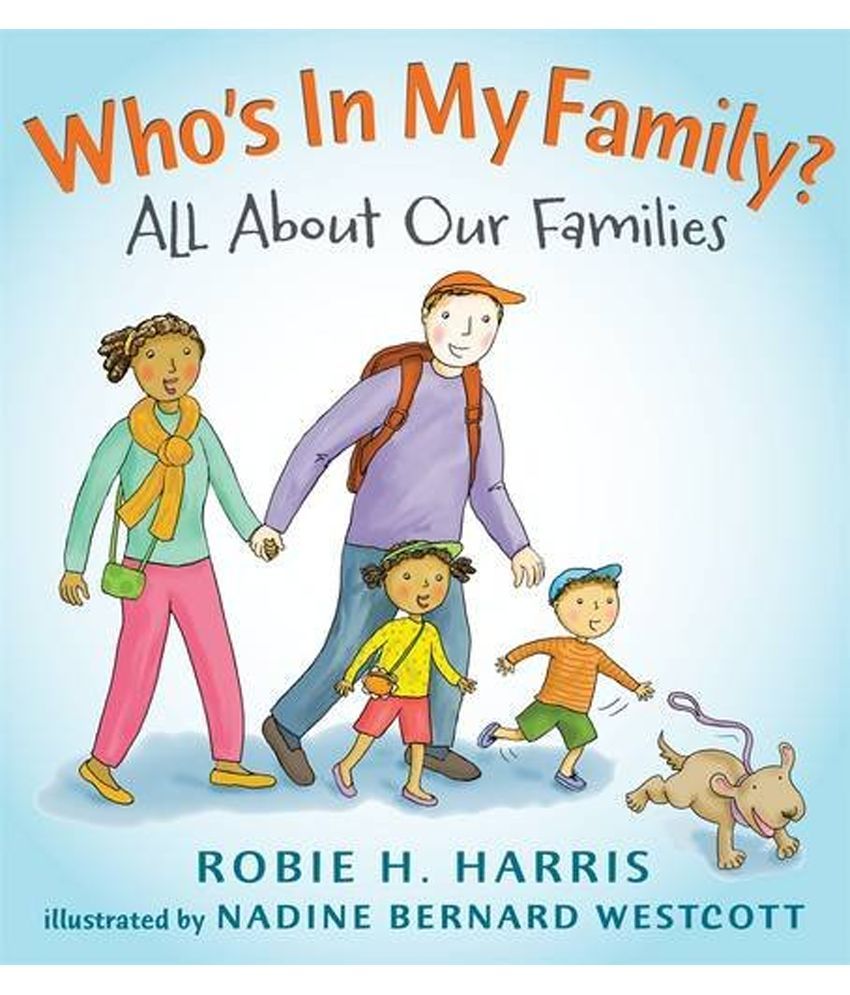 Who's in My Family
By Robie H. Harris
This picture book is very similar to The Big Book of Families. The book has a little bit more of a story or plot, but still introduces all different family structures and activities. It talks about the uniqueness of different families. It also highlights family structures that may include LGBTQA+ parents in both the images and the text. Again, we love this exposure!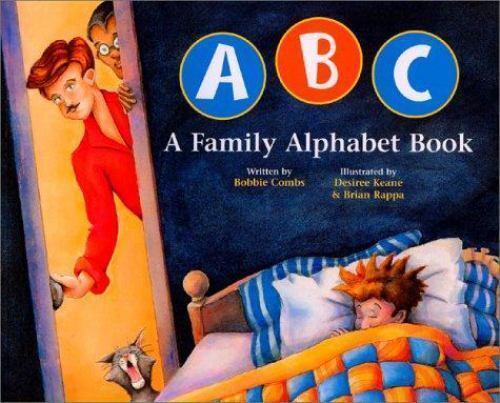 ABC A Family Alphabet Book
By Bobbie Combs
For another book that highlights the ways that families differ, we have this delightful picture book that introduces family activities and characteristics that start with each letter of the alphabet. The introduction of varying family structures is a little more subtle in this book. It references two moms or two dads as part of the storyline or activity. I like this way of incorporating LGBTQA+ families in a way that feels like "norming."
And Tango Makes Three
By Justin Richardson & Peter Parnell
This story is a beautiful tale of a couple of male penguins who are in love and want to raise a family. The book discusses that most penguin couples are a male and female, so it clearly addresses that this couple may appear different. The tale also includes the couple doing many of the same things that other couples do to highlight the similarities. Most importantly, this story includes the adoption of a baby penguin by this couple who love each other and want to share their love with a child! The book is a little longer, so I recommend this book for your older toddlers who have a longer attention span.
From the Stars in the Sky to the Fish in the Sea
By Kai Cheng Thom & Kai Yun Ching
I cannot rave about this book enough. I absolutely love this book. It's beautiful. The illustrations are lovely and the sentiment warms my heart as a mother. It doesn't necessarily have to be about LGBTQA+ themes—it's more about giving permission for a child to be whomever they are. But the book makes a point of the main character's inability to identify their gender and they challenge traditional gender norms. The validation the character receives from their mother is touching and I love reading it to my own children!
Everywhere Babies
By Susan Meyers
This book doesn't mention LGBTQA+ themes at all. It does, however, include cute little rhymes and illustrations of babies in all kinds of places and activities. They're being cared for by all different caregivers in a variety of different family structures, including images that appear to show same sex couples.
Using LGBTQA+ Friendly Books to Spread Love
Books are one of the most powerful tools we have as parents. Books can cover a plethora of topics through both text and images. They have the power to be validating for children who see themselves represented. They can take children on adventures and expose them to new ideas, too! So how do you harness this power with these LGBTQA+ Friendly books?
Reading LGBTQA+ Friendly Books Intentionally
Firstly, even your littlest tots can flip the pages of an LGBTQA+ friendly board book and see diverse images of families and couples. You can read the shortest books or even just a page or two at a time when their attention spans are very short. Books that have cute rhymes or other musical elements can help keep their attention, too. Everywhere Babies and Our Rainbow are great options for these littlest loves.
Older children can help turn the pages of the LGBTQA+ friendly books and point at different elements of images as you read. You can encourage these littles to find a family that has…. a mom and a dad, two moms, two dads, a grandma, etc. This practice calls attention to the different family structures and engages your little's brains. By having them identify the families, they're not simply hearing you read. They're comprehending the question and finding the answer on the page. As they become more familiar with the stories and get older, you can ask your little to find the family on the page that looks like… their own family or their friend's family, etc. This comparing or matching is a way to take their learning a little bit deeper.
Expanding Learning with LGBTQA+ Friendly Books
There are a lot of ways to keep the learning going, but two of the easiest ways to enrich the learning prompted by the books are: (1) Talk about the topics in the books and (2) Use art to highlight themes.
Talk about the Topics
There is no exact script for talking about LGBTQA+ topics. You will need to consider the age of your little, their comprehension levels, and what they already know. Launching into definitions of LGBTQA+ terminology with children who don't understand gender and sexuality won't be particularly helpful. You can build on their prior knowledge and exposure. Think about what they DO know and how you can add to that. Do your children know whom they live with? Do they have friends whose family looks a little differently? Talk about things that are similar and different. If your child has learned about ways to show love, you can ask them how it feels when someone shows love. You can talk to them about making sure everyone feels loved. You don't have to add sexuality into your conversation with a three year old. Just letting them know that everyone wants to feel loved is a great start to raising inclusive kids.
Highlight Themes in Art
Use age-appropriate art projects to teach children about LGBTQA+ themes like relationship structures, PRIDE month, and love. Some ideas include:
Let your young ones color LGBT-friendly coloring pages like this one with two dads reading to their son or this one of a rainbow and the word PRIDE.
Have your little complete any of a the rainbow-themed crafts from Happy Toddler Play Timewhile reviewing the meaning of each color on the PRIDE Flag.

Provide your little with magazines that have been pre-screened for age appropriate images. Let them look through the pages and identify images that show love. Then have them cut out the images and glue onto a piece of paper to make a collage of ways that we can show love to others. They can look for pictures of people holding hands or hugging. They can look for images of food and talk about how they know mom loves them when she bakes cookies. However you talk about showing love in your family is fine! The emphasis is on love in all its forms– there's no right or wrong here!
Do you have other books in your library that celebrate LGBTQA+ themes? We'd love to hear about them in the comments.
Happy Reading!